UDONG CRUISE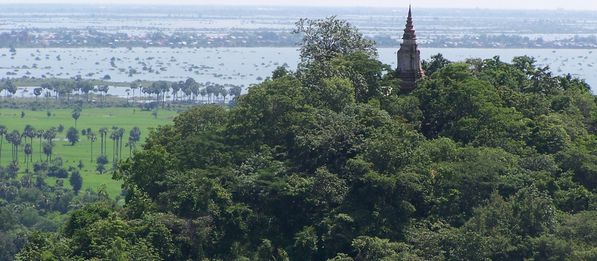 Departure from Phnom Penh Port at 08 AM, a continental breakfast is served while we are leaving the city and discovering authentic life along Tonle Sap river: floatting villages, traditional fishermen, ships carrying materials troughout the country: a unique panorama on Cambodia.
Around 10 AM, the boat reaches a pier near Oudong site. Accompanied by our english speaking board manager and after a short transfer by tuk-tuks (approx. 10mn trip) which drive you near hilltop, you will discover the heart of the ancient capital, crowned by pagodas and stupas in the middle of vegetation, surrounded by the magnificent countryside (see panorama on picture above).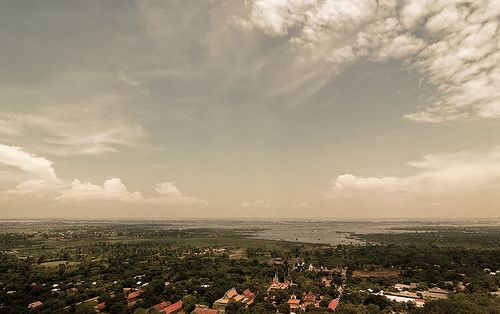 We are back onboard around noon and enjoy a cocktail with nems and apetizer, while the cook is starting the BBQ (shrimps, fish and chicken bbq brochettes, spare ribs, sauteed rice and vegetables*) and the boat crossing the river to savour the lunch on the breezy river, in the quiet neighborough of a pagoda.
At 2PM, coffe and tea are served with plates of fresh fruits and the Phocea-Mekong starts to Phnom Penh which will be joined at around 4PM
Ticket includes: port taxes, the cruise, unlimited drinks on board (see drinklist below), continental breakfast and lunch, red and white french wine during the meal, transfers to and from Oudong, entrance fee to the site. Last reservations 24h before departure
*food menus may change, depending of seasons, our meals being exclusively cooked from daily fresh products.